PML SD Business School, Sec 32, Chandigarh held a Seminar on Design Thinking and Innovation. The Speaker was ASIFA Evangelist Vineet Raj Kapoor, Director, Chandigarh Design School, and SXILL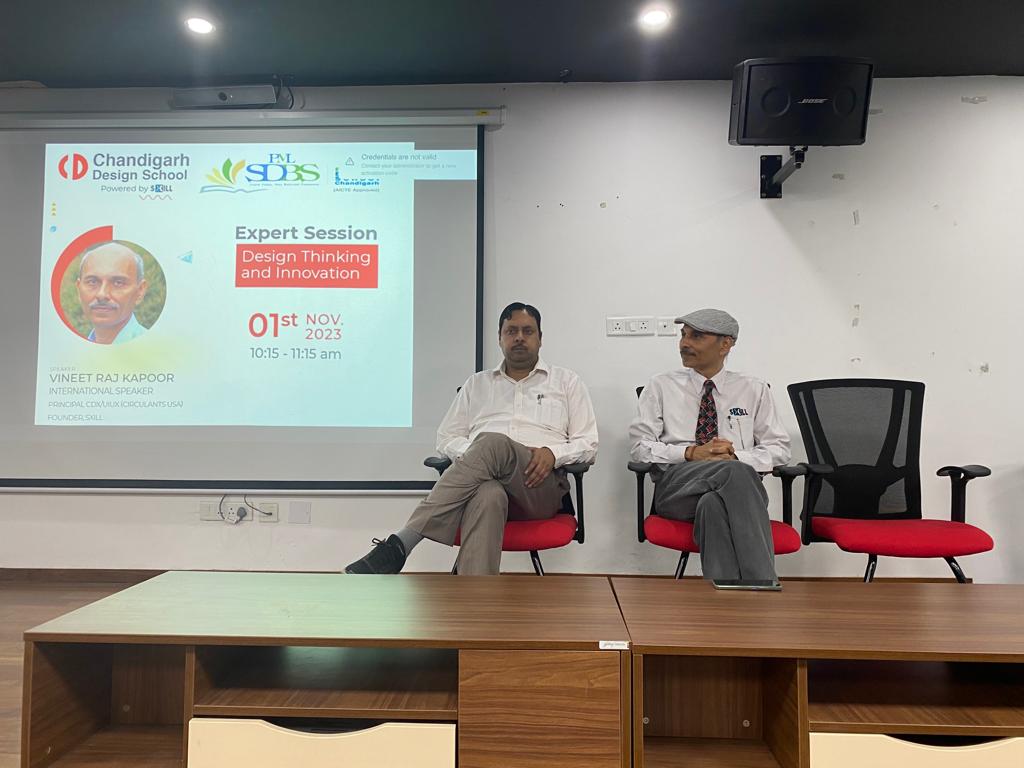 The Event started at 10:00 with the inauguration by the Principal Dr. Ajay Sharma welcoming the eminent guest. He underlined the need of incorporating Design Thinking in the curriculum as well as in our daily lives.
Vineet Raj Kapoor, the Founder of Chandigarh Design School, told the audience about the how they could develop empathy in their approach in day to day life and then translate the same into a design thinking approach. He shared several incidents from his own life to support the concepts he shared with the students. He also shared the steps they could take to become a good design thinker as well as good person in life. He said, "Starting from reading the newspaper every day, to translating the news into action, could set you up for a great day". He also mentioned that if the students were to read autobiographies, they could learn much more than they could do by reading self help books or by attending mundane lectures.
The students found the seminar to be really provoking them into action. By a show of hands they accepted that they had changed that day. Chandigarh Design School is a leading school in the field of UX UI Design and Design Thinking. It is supported by SXILL, in the Skill Sector Training and Upskilling and Peer Review Frameworks.